Jewellers, like artists, take great inspiration from romance. From hearts and Cupid's bows to flora and fauna, even Morse code, here are just a few love motifs we think you should know about.
Love is the overarching emotion that governs our lives – romance, desire, devotion, passion, affection and courtship – these themes are as universal as the art they inspire, in music, literature, painting and sculpture – and, of course, in jewellery. The act of presenting jewellery as a symbol of love and commitment dates to ancient times – the tradition of giving a betrothal or a wedding band came from ancient Rome. In medieval times, hiding secret messages in the inner or outer band rose in popularity with posy rings; and during the Victoria era, acrostic rings, which spell out words through the first letter of each gemstone, made their first appearance.
Throughout the centuries, we've devised a million and one ways to convey love – modern society has a huge thing about diamonds, thanks to successful campaigning by some of the biggest diamond companies, but traditionally various gemstones were used to convey different meanings. Fiery rubies stood for passion, intense sapphires were used to symbolise eternal love, and enchanting emeralds were a sign of hope.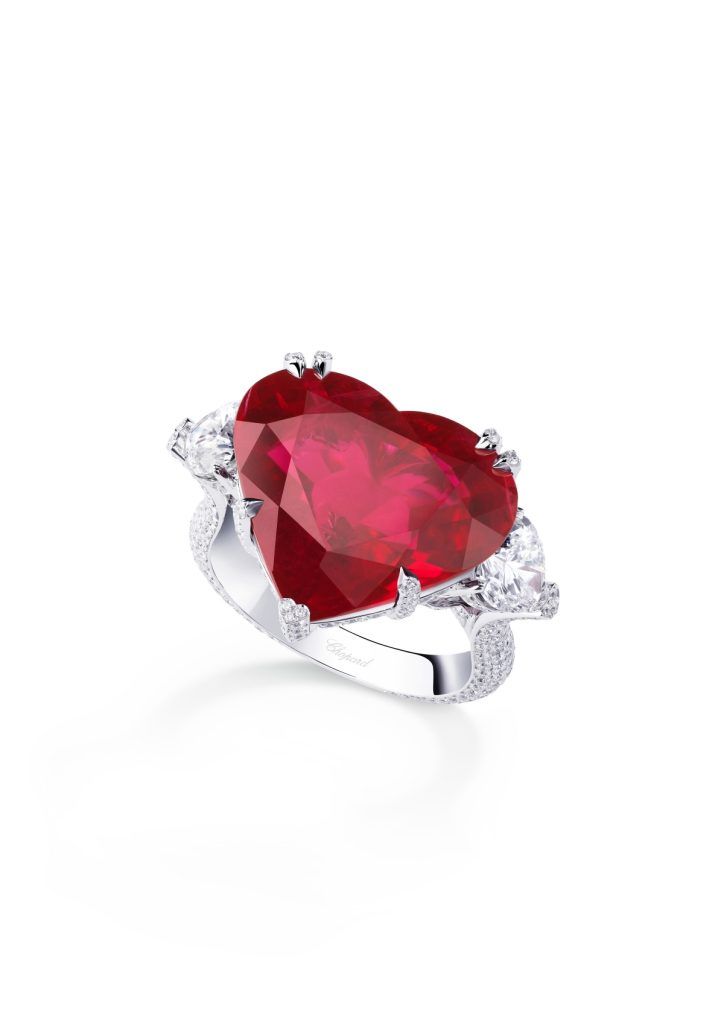 And then, of course, there are the decorative motifs, as literal as hearts and Cupid's bow, as enduring as knots and flowers, and as secretive as notes hidden within a clever mechanism or code. Style may have changed today, but the symbolisms for love have not – remaining as constant as the feeling itself. We explore the many motifs that luxury brands and independent jewellers have adopted in their contemporary collections to express this most heartfelt of emotions today.
Take Heart
Hearts are ubiquitous these days in the modern lexicon – as emojis texted to friends and loved ones without abandon, arms stretched forward with the thumb and index finger overlapped to form a mini heart or worn on the body as tattoos or pieces of jewellery. The heart motif became popular in the 15th and 16th centuries, and has been a sign of friendship, devotion and affection that remains just as powerful today. 
Hearts are emblematic of Chopard jewellery, in whose ever-expanding Happy Hearts collection diamonds dance freely in a delightful pas de deux with enamel-coloured hearts. The heart, for Chopard, symbolises more than just passion, pleasure, joie de vivre – it's also a recognition of personal values. If you head over to Chopard's boutiques, the Happy Heart isn't necessarily a gift to your significant other, but also a gift to yourself. An added bonus: your support for Chopard is also by extension your support to the brand's philanthropic and sustainable efforts as it aims to change the status quo by introducing only fair-mined gold and recycled steel.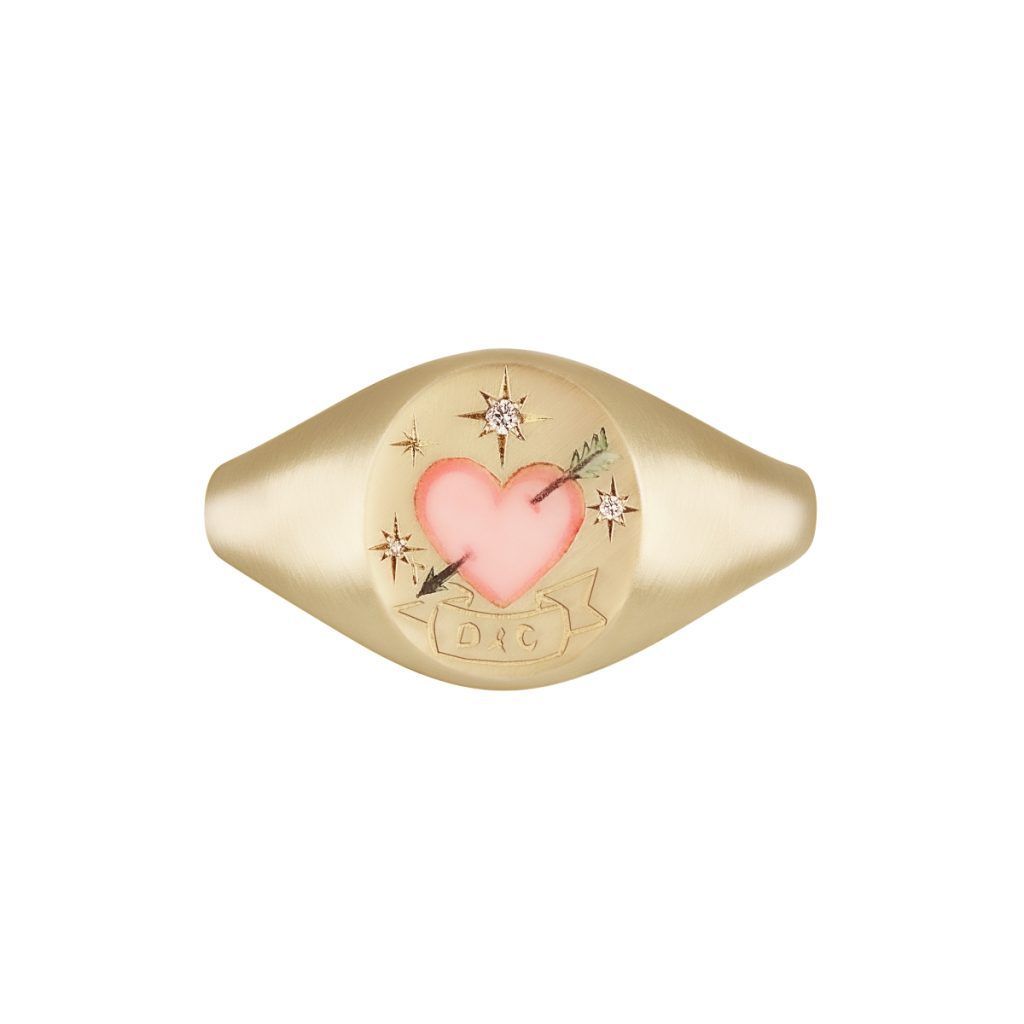 Jewellery designer Cece Fein Hughes' namesake brand explores the juxtaposition between family heirlooms and tattoo art. Cece Jewellery's signet rings and pendants are engraved, enamelled and hand-painted. This particular design was one of the art-historian-turned-jeweller's creations for Valentine's Day – a heart pierced by Cupid's bow, both motifs with ancient beginnings.
Lovelocked
We can't talk about love jewellery without mentioning the Love Bracelet by Cartier, designed by the legendary Aldo Cipullo for the brand in 1969, a bracelet often credited as the most recognisable and the most famous piece of jewellery ever designed. It was avant-garde for its time, designed unusually to be worn by both men and women, and taking inspiration from something as mundane as screws. But the Love Bracelet presented a novel idea: like a cuff, the bracelet was to be screwed and locked on to the wrist of a loved one, removable only with its very own golden screwdriver. Rumour had it that Cartier even prohibited clients from buying the Love Bracelet for themselves – it was near impossible to put the bracelet on by yourself anyway.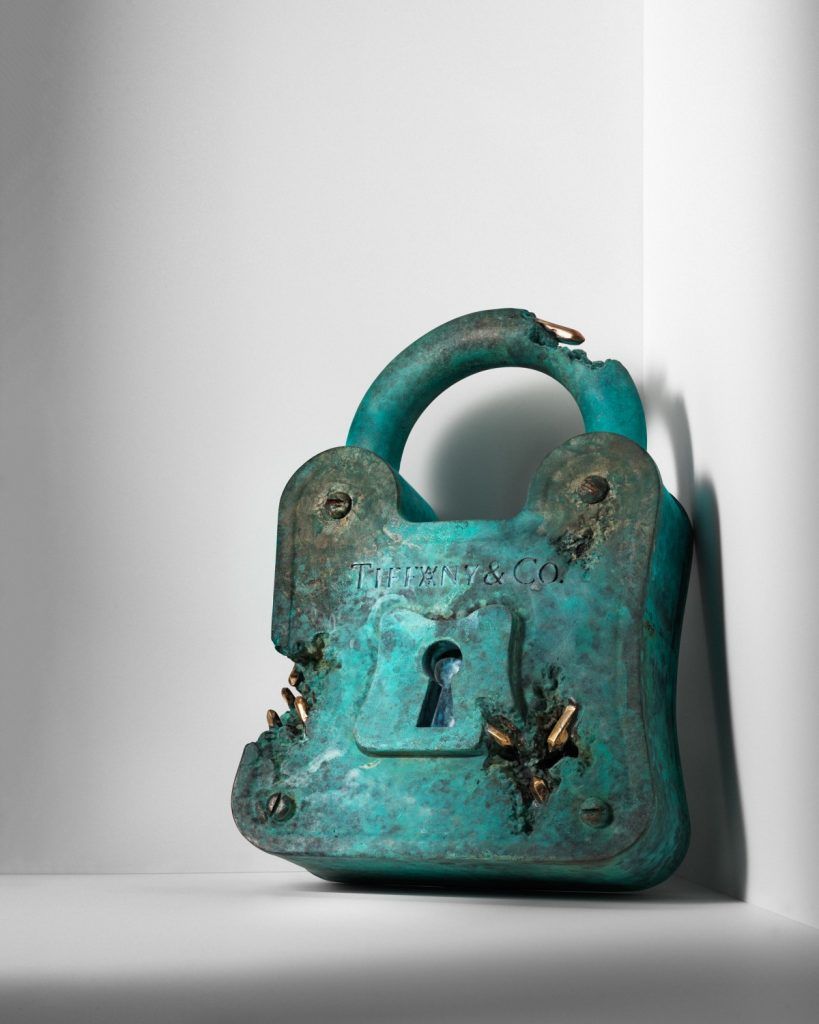 The lock is a particularly powerful motif of love – you may recall the Pont des Arts in Paris, which collapsed under the immense weight of love locks that many a starry-eyed couple attached to the bridge's rails before throwing the key into the river Seine below. Padlock jewellery permeates the fashion and jewellery world. Tiffany & Co first began to produce functioning padlocks for its clients in the late 19th century, and today continues to use the archival motif in some of its most audacious designs. Just last year, the brand collaborated with artist Daniel Arsham to debut a sculpture and a limited-edition bangle in white gold, diamonds and green tsavorites to celebrate the padlock.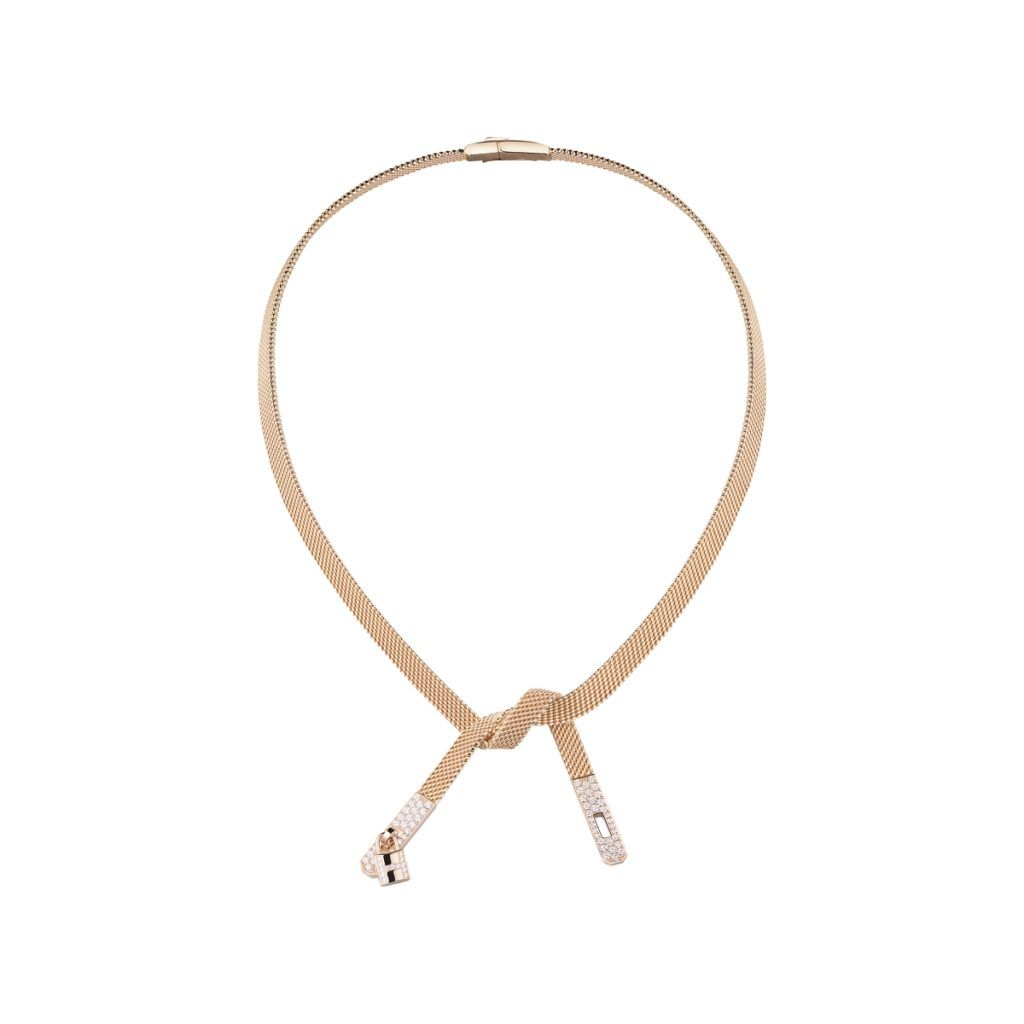 Last year's Hermès Kellymorphose collection is another lock-inspired piece – the lock clasp on the Kelly, to be exact.
Forever Linked
Knots – the intertwining of two loose threads into an unbreakable bond – is another enduring motif of love, a minimalist design that's universally understood. Through its Liens collection, Chaumet celebrates exactly this, the connection between two people in love, drawing their destinies closer through the design of a cross-link. The Liens collection is so popular it spawned other interpretations, including the Liens Inséperables high-jewellery collection that elevates the pieces with precious certified stones, and Liens Évidence, distinguished by its more unisex and graphic design.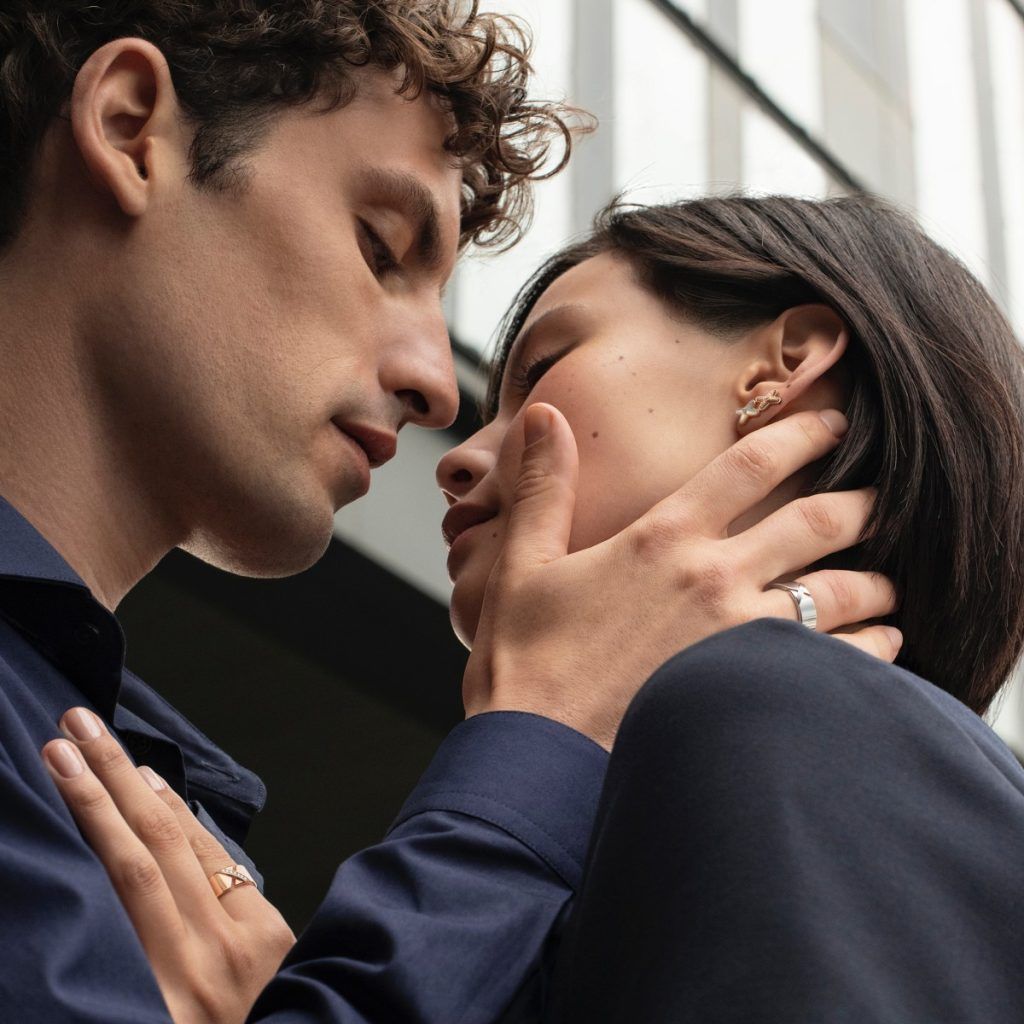 Unveiled last year, the striking Tiffany Knot collection is an homage to the spirit of New York – its architecture, energy and buzzing streets, though the chain-link knot design is still a talisman of connection. The double-wrapped bracelet even ingeniously conceals the fastening to make the jewellery appear as one continuous, connected design.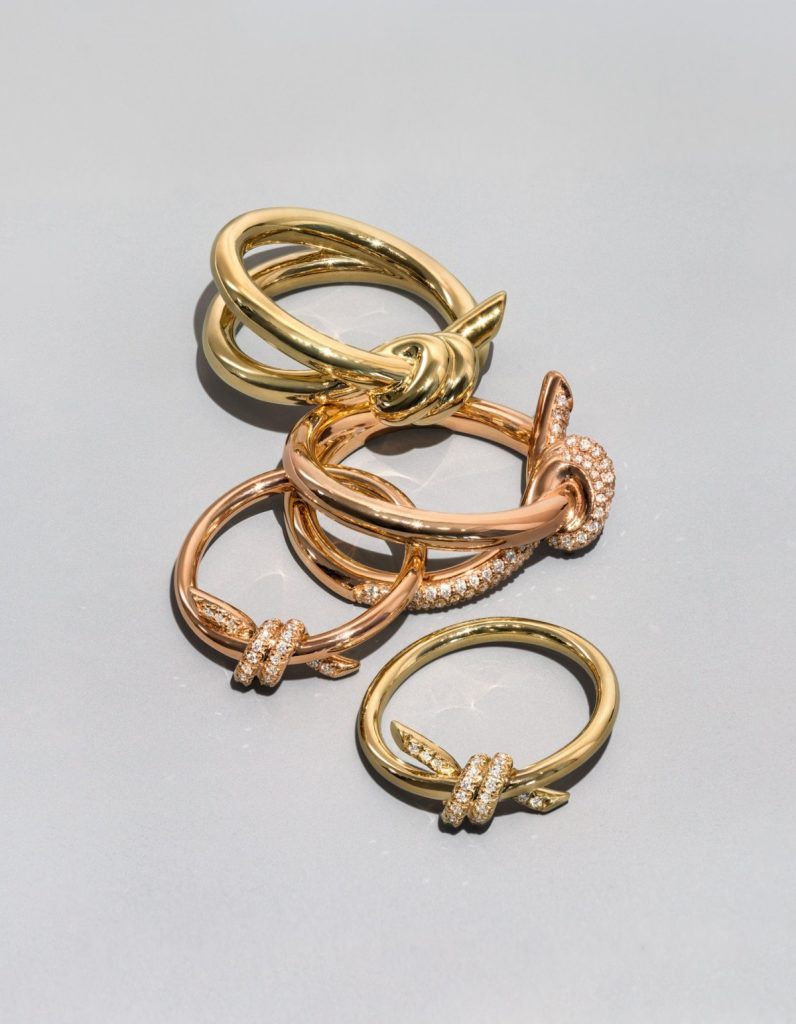 Say it with flowers… even animals
The language of flowers was popular in the Victorian era, studied in all seriousness for courtship, with each type and colour of bloom signifying a different meaning. Roses, to this day, hold meaning of love, but beware – red roses say "I love you", but dark crimson were used for mourning, and yellow speaks of jealousy and infidelity. When it comes
to roses in jewellery, our minds jump to Dior. Its founder, Christian Dior, was an avid gardener and flower lover. In the Bois de Rose collection, Victoire de Castellane pays homage to his passion for the queen of flowers by immortalising the rose in white, yellow and rose gold, petals, corolla, thorns and all.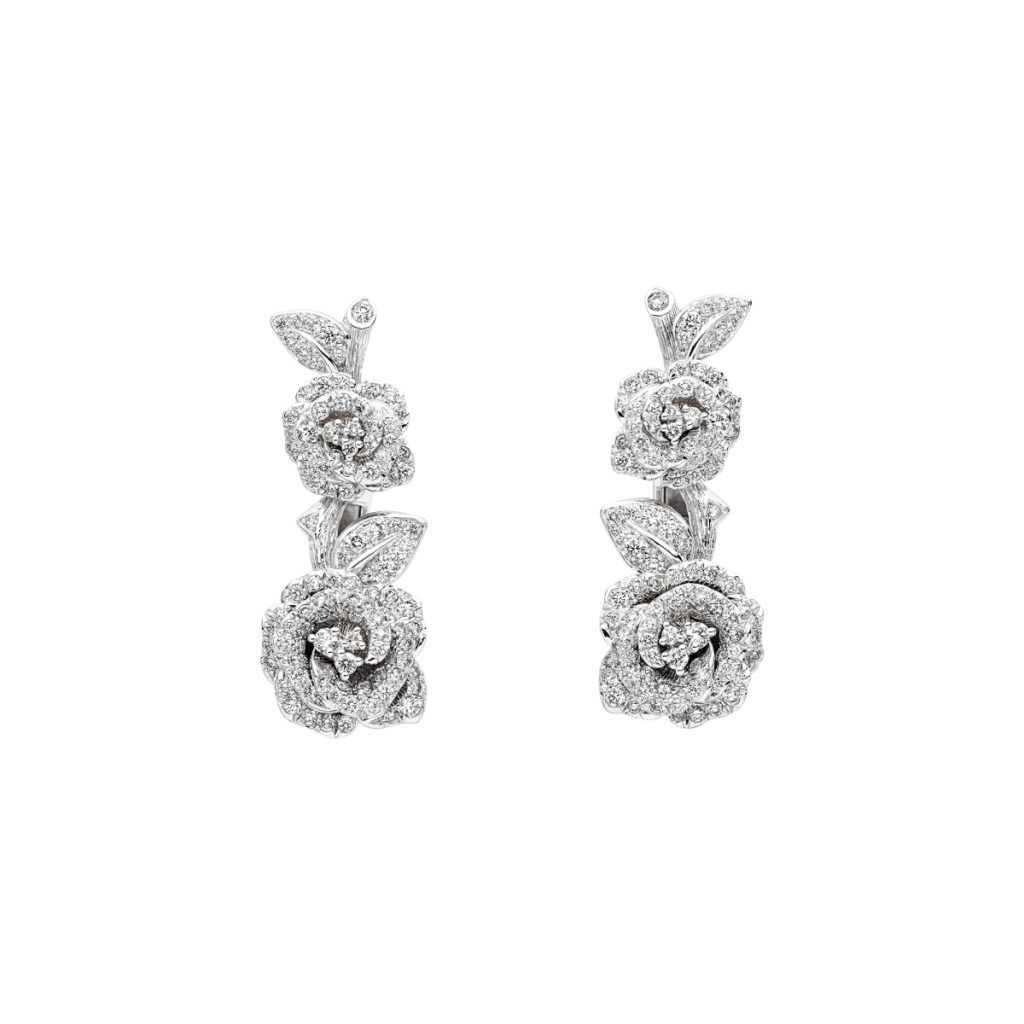 Another designer whose love for flowers has transcended time? We're talking about the great Gabrielle Chanel. The camellia is synonymous with Chanel, and appears throughout her fashion and jewellery collections, including high jewellery. The camellia, traditionally, conveys different messages, but in red, pink or white are all different variations of the same pick-up line: you're adorable, and your suitor wants you to know that.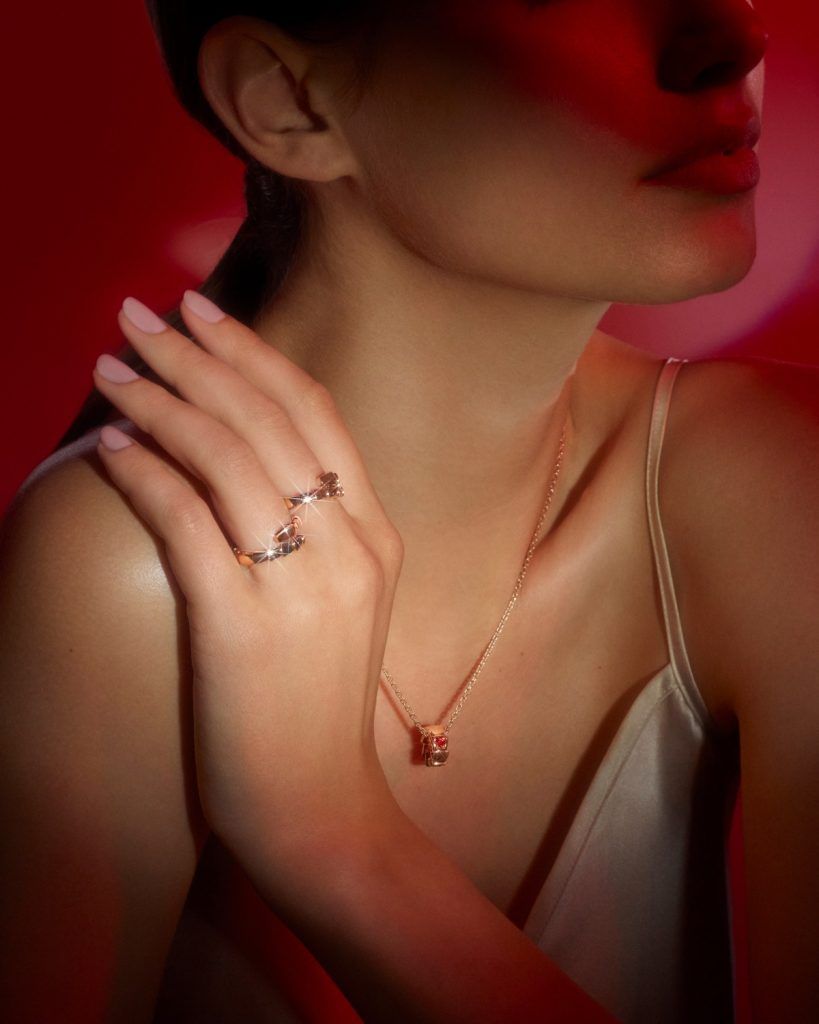 In jewellery form, the serpent has been a symbol of everlasting love since ancient Rome. Queen Victoria's famous gold serpent ring, which was given to her by Prince Albert in 1839, had rubies set into the eyes, a line of diamonds forming the mouth and a regal emerald crown, representing the queen's birthstone. Roman jeweller Bvlgari is most adept at recreating the snake's supple form in its widely beloved Serpenti collection.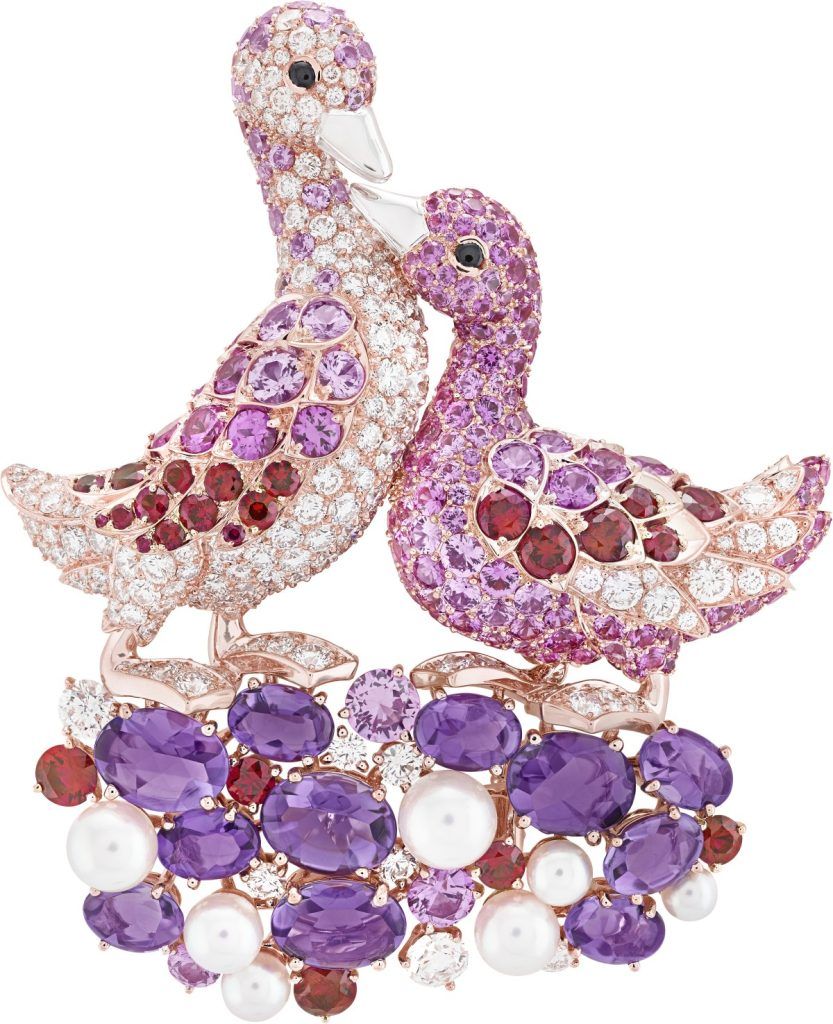 Flora and fauna make up the majority of Van Cleef & Arpels' enchanting collections, but none are as delightful
as L'Arche de Noé, which retells the story of Noah's ark with bright bejewelled pieces of the fabled pairs. Farm animals, exotic beasts and mythical creatures make up the 40-piece collection in an excellent display of the maison's romantic storytelling. 
If all else fails, put it in words
Personalising jewellery is an age-old practice that's still widely popular today, and most luxury jewellers offer customised engraving services for their clients when they buy a new piece of jewellery, to put in a loved one's name, initials, or important milestone dates. But some jewellers take it a step further by offering designs that hide secretive messages in plain sight.
Theo Fennell, whose works are almost like wearable art pieces, designed this Skull and Heart Opening Ring, which features brilliant-cut diamonds circling a blood-red cabochon tourmaline, with motifs of leaves and skulls on the band, and a top that opens to reveal an enamelled heart with a scroll for engraving.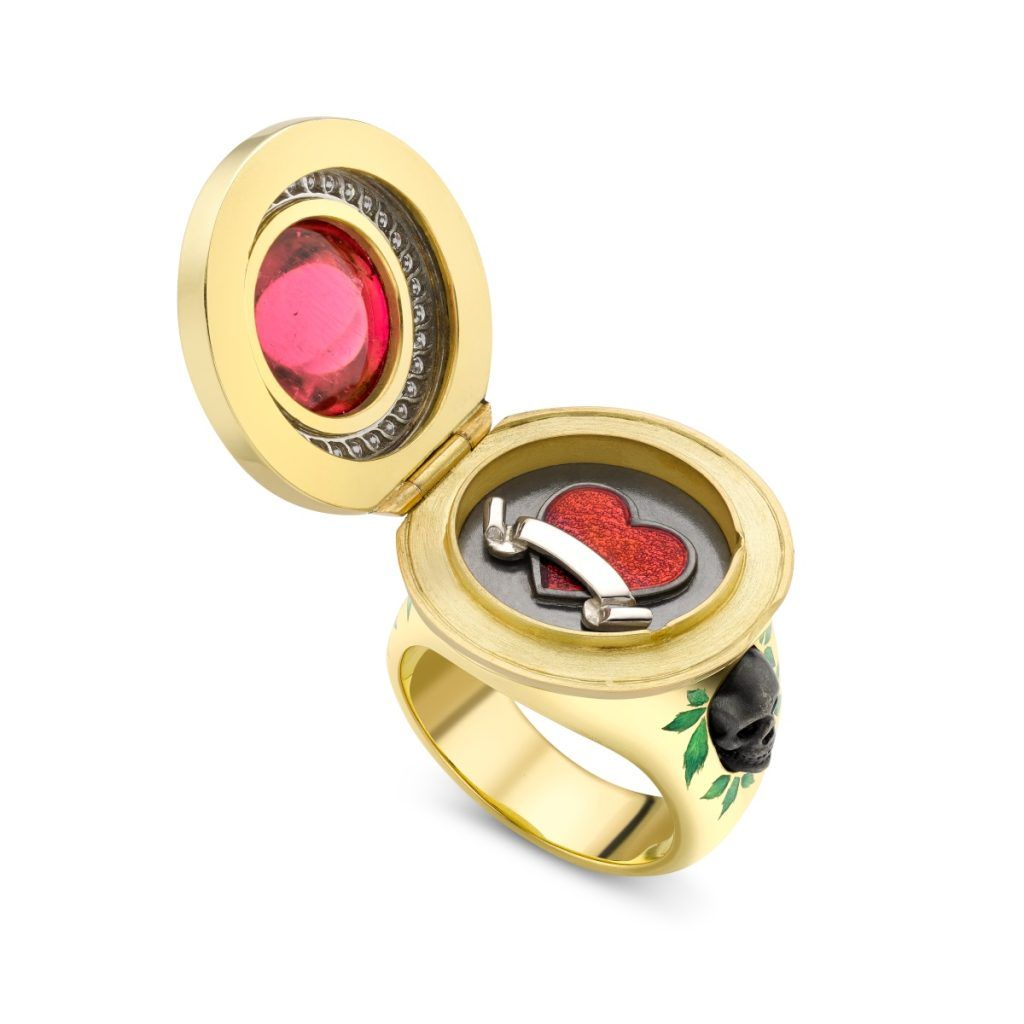 Dyne by Sarah Ysabel Narici invites clients to co-create with her in the Loverglyphs collection, inspired by ancient Egyptian iconography but which aren't direct replicas of hieroglyphics. Rather, the symbols and gemstones on the ring present a mix of ancient and contemporary meanings personal to the wearer. "I'm particularly interested
in the tension between history and the future," Narici tells me. "It's a beautiful way to look at the human experience; some things are forever and others are transient. It's the nuanced combination that gives every life and precious object its unique meaning.
"Essentially we're creating tiny, very precious time capsules," she adds.
Inspiration for British designer Jessie Evans comes from much more contemporary codes – her quirky and meaningful designs are based on Morse code and Braille. "Although for very different reasons, both Morse code and Braille were invented because of the importance of communication and connection we need as human beings," Evans explains.
In the Jessie V E Dot-Dash collection, the jewellery pieces are comprised of brilliant-cut "dots" and baguette-cut "dashes", depicting the letters of the alphabet in Morse code in delicate Art Deco-inspired pendants. In Feel the Love, diamonds are set either top-upwards (in the usual way) or point-upwards to form the Braille alphabet.
In both creations, Evans allows her clients to personalise messages that can be hidden behind the diamonds. "It adds a layer of sentimentality to the jewellery," she says. "It feels extra special because there's an element of storytelling to reveal the true meaning behind the design."
However you choose to tell someone you love them, these are but a few motifs to think about, be it with flowers, poetry, a witty design or an age-old symbol, know that these pieces will be cherished for a lifetime to come. 
Related Posts